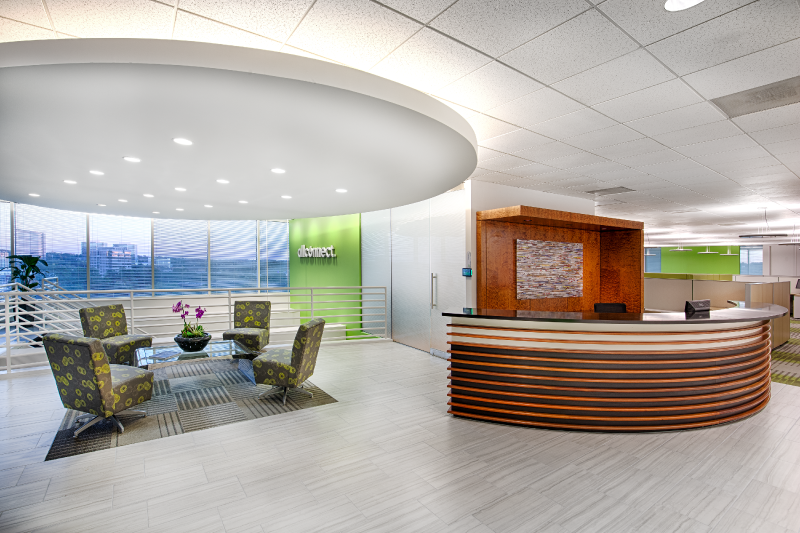 Whether you're a psychologist, dentist, physician, masseuse, acupuncturist, or banker – chances are you have a waiting room for patients or clients.
Furthermore, as a human, you've inevitably spent time in a waiting room. Despite all of this experience, waiting room design is not set in stone. Some providers are acutely aware of what works. Others mimic what they've seen in other waiting rooms with results that are underwhelming at best and unhealthy at worst.
Waiting Room Design
The reception area needs to be neat, comfortable, and organized efficiently. We suggest a reception desk with ample storage and an elevated front so as not to reveal patient's or client's information to others in close proximity. The desk needs to be durable and resistant to showing signs of wear and age. We recommend a dark wood finish.
Waiting Room Lighting
It's been well established that natural light elevates mood and reinforces normal circadian rhythms, however many waiting rooms are not positioned in a building to allow for it. Organic light-emitting diode, or OLED, technology shows promise in allowing artificial light to be carefully controlled. For example, set it to have warm light in the morning, cool light at noon and warm light at the end of the day.
Waiting Room Flooring 
Carpeting is necessary to cut down on noise, but it needs to be easy to clean as you can't control what guests may spill on it. Nylon carpet is an excellent choice for a busy professional since it is the most stain-resistant and is very durable for commercial use.
Waiting Room Mood
Ditch the TV when possible unless you're trying to entertain children and the space for toys is limited. Otherwise, the TV is loud and depending on what channel or show it is set to, can lead to patients being stressed or put off. You can't please everyone with a single channel!
Try not to have promotional materials from drug companies. Your patients don't want to feel like they are receiving a sales pitch.
If your clients are also busy professionals, offer free Wi-Fi and a table where they can plug in to get some work done.
The waiting room lighting can be more subdued than the rest of the office. You can have small table lamps to provide soft lighting that is still bright enough for reading.
Have a wide variety of reading materials. Think National Geographic, Automobile magazines, coffee table books, etc.
Humans come in all shapes and sizes, so ensure your chairs do too.
In terms of paint color for walls or fabric choices, greens or blues are calming. Stay away from yellows and reds. These are fine for fast food, but terrible for patient care.
Calming elements like fountains, bamboo, and fish tanks are visually pleasing, so if you can incorporate them, please do.
Having a water and tea area shows thoughtfulness while still maintaining a healthy and stain free environment. Notice we didn't say coffee and soda?
Waiting rooms shouldn't be an afterthought. Trust that a new client is forming opinions about your level of attention to detail when they first walk through your doors. If you have created a calming, enjoyable, and healthy environment as described above, you are well on your way to earning and keeping their patronage.