Dana Anderson founded Planning Interiors as a hard-working female designer working to raise a family and provide quality designs for her clients.
She saw a need to create quality services while also providing a flexible environment for her staff. From a big leap of faith, lots of hard work, and a deep sincerity in our mission, Planning Interiors was born.
We create spaces that are functional and visually appealing while also meeting all the desired details of the project scope. Our knowledgeable, licensed designers participate in continued educational training on current and developing codes and evolving workplace and wellness strategies and can clearly identify the purpose and function of various space types.
We pride ourselves on our ability to develop trusting relationships with our clients by grasping their business culture and branding concepts through open communication and a commitment to customer service.
Planning Interiors Inc. is a female-owned small business comprised of an exceptional group of motivated designers and project managers. It is our mission to listen to client's goals and functional needs and articulate them into aesthetically pleasing designs that stay within budget and on schedule for build-out. We believe in delivering spaces that play a role in helping organizations function to the best of their ability. We work to create innovative and efficient spaces that promote health and well-being in the office and that help drive the organizations business objectives.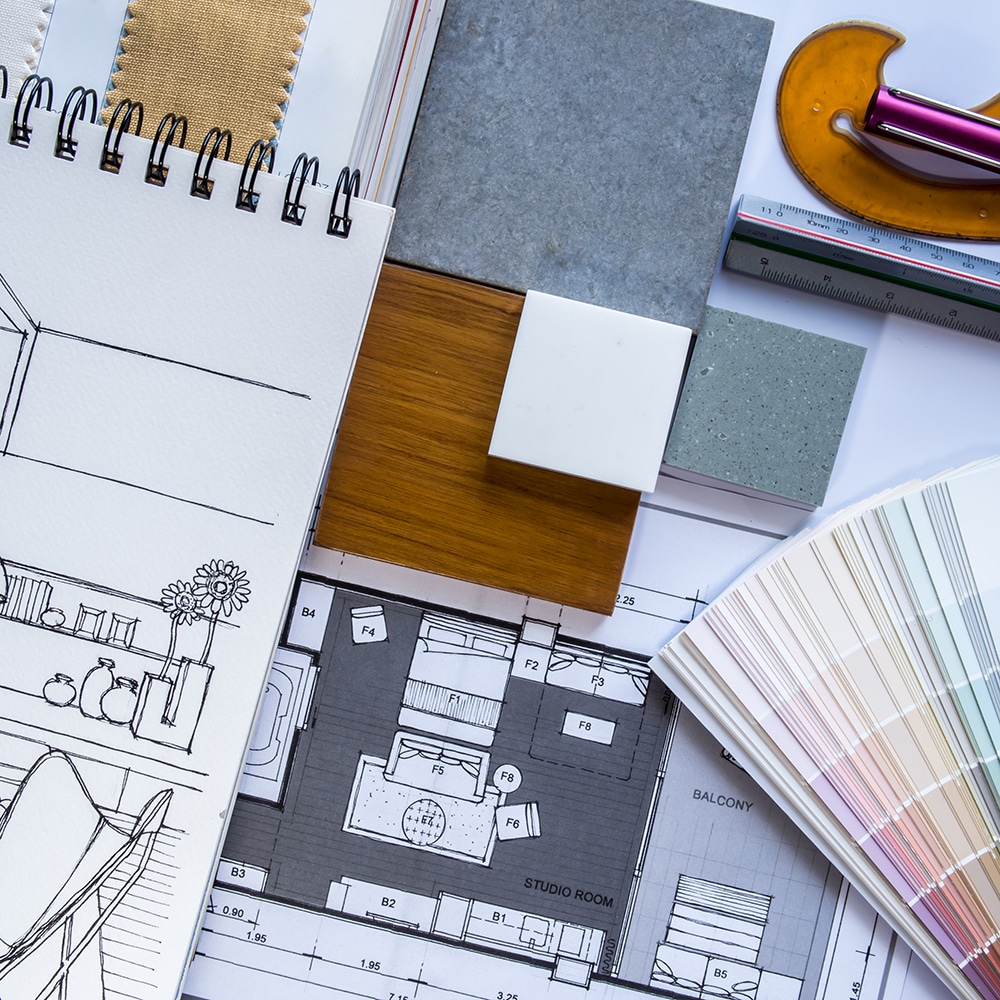 Dana and the Planning Interiors team were an integral part of our team as we planned, designed, revised and executed on The Ardent Companies new space at Piedmont Center. Each member of our team loves the final product which reflects the value that Planning Interiors added to our project.
The Planning Interiors team wasn't only there, but they helped us. They really brought our vision to life.
I have watched Dana grow professionally as not only an amazing interior designer, but also as a successful leader and now owner of her own interior design firm.
I had the privilege of working with Ms. Anderson and her team to support my firm's 2018 Atlanta office relocation. They excelled on our project with a deep grasp of our needs, design and functionality, a keen sense of the space, and client service and follow-up.
With individual workspaces, collaborative conference rooms and configurable open areas, the new office provides the perfect environment for our team. Dana and Naomi were wonderful to work with and their leadership resulted in our fabulous new space being completed on time and on budget.
Contact us to learn more about how our team can elevate your space.