Why Have an Environmentally Friendly Office?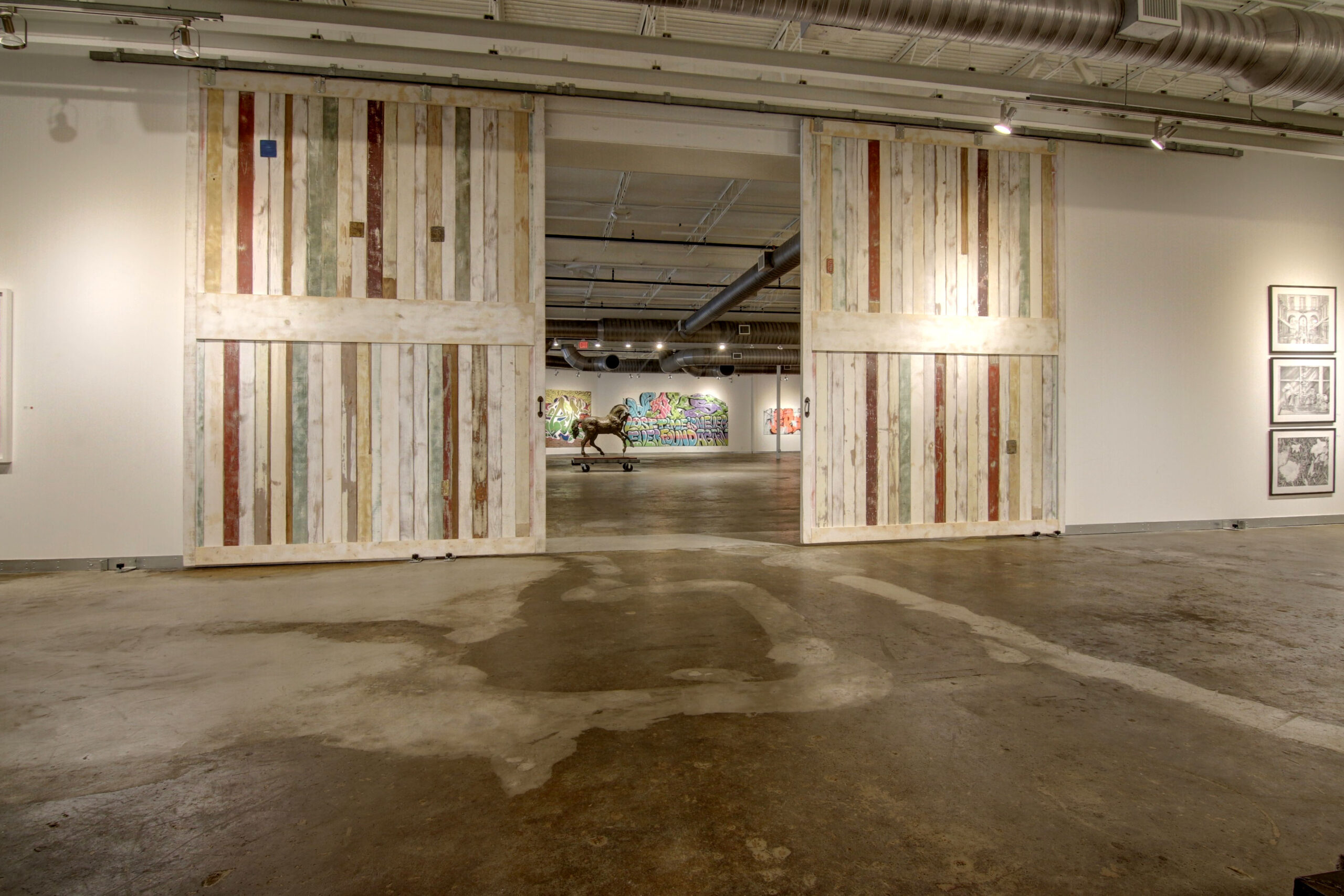 Should you do this because it will help the planet? Of course! With this in mind, reasons to go green are plentiful and boost your bottom line. When a product or a company is known to be environmentally friendly, many people are willing to pay more to engage with that brand and these companies fare better at attracting top employee talent.  For example, roughly 80 percent of Millennials want to work for companies that care about their impacts.
What Can Businesses Do to Have an Environmentally Friendly Office?
Below are some environmentally friendly commercial interior design ideas that almost any company with a physical office space can take.
Consider renting a LEED certified building. If you are building out a new space, think about reusing existing design elements, adding LED lighting, and cutting back on material purchases. Not only will you be taking a huge step to support sustainability, but your rent and utility bills will likely be lower. We refinished the concrete floors when designing the space for Mason Fine Art. It looks great, is more environmentally friendly, and saved our client money.
Select responsibly made or used office furniture. Bamboo desktops are a good example of a responsibly produced wood. We've listed furniture dealers in Atlanta below. Try to order from your metro area to reduce carbon offset by shipping. If you are not in Atlanta, Google something like, "eco friendly office furniture in (insert closest large town)."
Purchase Used Office Furniture for an Environmentally Friendly Office
Another green step is to purchase used office furniture. Its already been made so when you buy used you're eliminating waste while reducing your impact on the environment and your wallet. A few Atlanta area suggestions:
Use reclaimed materials in your office space design and décor. Our commercial interior designers love to use unique materials to create interesting and attractive commercial interiors. Check out the reclaimed wood doors we used in the Mason Fine Art project above. Using reclaimed materials looks great and is sustainable too.
Choose eco-friendly office supplies from a retailer who has locations all across the country, thereby cutting down on the toll of shipping – both in terms of money and environmental impact.
Staples has an eco friendly line called "Sustainable Earth." Look for recycled paper, reusable pens, LED lights, and remanufactured ink cartridges.
Reuse everything you can
Reuse all packaging (e.g. bubble wrap, cardboard boxes, Styrofoam blocks) or find someone who WILL use it. Contact the Plastic Loose Fill Council at 1.800.828.2214.
Donate or exchange unwanted but usable items to schools, churches, hospitals, libraries, museums, nonprofit organizations and teacher resource organizations. For example, contact the Lifecycle Building Center.
Encourage Greener Choices
Reduce paper waste by installing hot air dryers and removing paper towels.
Encourage use of public transportation. There is a monetary incentive to encourage public transport. In fact, according to MARTA's website, employers can receive an annual $25 tax credit for each employee that utilizes a federal qualified transportation fringe benefit. Click here for more info.
Buy automatic switches for computers and lights to power down after hours. Even better? Make sure someone unplugs them each night.
Eco Friendliness Depends on Management
Finally, while some of the above eco-friendly tips are design related such as switches and LED lights, others depend on employee participation. Ultimately, if management is dedicated, this sets the bar for employees. Let us know if you would like to learn about more ways to make your commercial space more environmentally friendly!