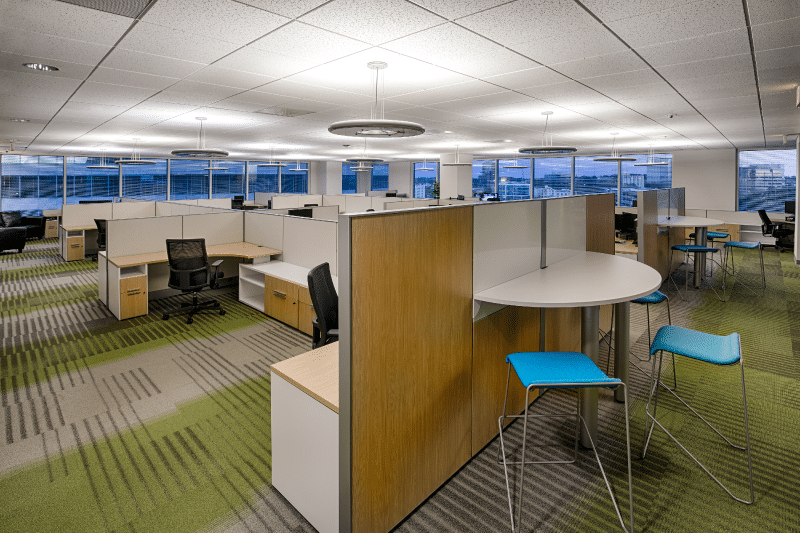 As many countries slowly find their way through the relaxing of COVID-19 restrictions, many of us are beginning to see a day when we can stop sitting at our kitchen tables and head back to the workplace. Nevertheless, in the absence of a vaccine, elements of contemporary workplaces will have to adjust if workers are to return safely to their desks. Experts say that this may entail a mix of short-term changes aimed at improving employees' morale, decreasing the number of staff in the workplace, and longer-term structural improvements and modifications that put hygiene at the center of workplace design. The first phase of resuming regular office life will involve making basic changes to keep employees safe and dispel fears. Here are some ways you can change your office to do so.
Desk Spacing
Desks are getting smaller, and this isn't just your imagination. This is a fair shift, as today's computers and technology are thinner and smaller, and most offices are shifting to a paperless approach. All of this adds up to the need for smaller desk real estate. In the time of COVID-19, smaller desks, are easier to distance employees. You might begin to see barriers between desks, pedestrian lanes that keep traffic flowing in an orderly manner, and disposable supplies to keep germs from spreading.
More Signage
Think of one-way roads, but for offices. Wider hallways and one-way traffic will become the norm to remain socially distant. From lobby lines and marked standing spots in elevators to circles around desks and hallway lanes, the floors and walls of our offices are likely to be covered by visual instructions. One potential solution is to allow staff to walk in a clockwise direction, creating a one-way movement that minimizes spread, as many hospitals have done during the current outbreak.
Contactless Technology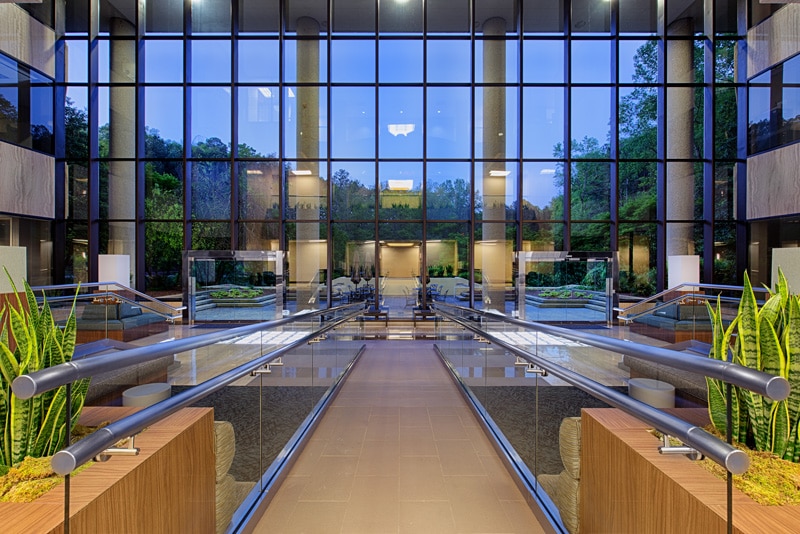 Companies and organizations will also need to invest in a new range of no-contact technologies to reduce disease transmission. There will be contactless systems where employees never need to enter the building with their hands, such as motion sensors for office doors and elevators being ordered from personal smartphones. Technology may also be used to remind workers of social distances. Beacon technology may be used to potentially send warnings when six-feet rules are violated.
Fresh Air and Ventilation
While good ventilation is becoming the best way to prevent the spread of COVID-19, a big trend could simply be opening a window. If windows can't be opened, because many offices are now sealed, controlled units could become a booming market for high-end office climate control systems.
Emptier Offices
Then finally, the elephant in the room: is there going to be an office? Will the world's throngs of new remote workers want to go back to their workplaces, and will employers want them back when remote work can save them money on office rent? While children and other disturbances have become commonplace, there are several troublesome aspects of working from home. From low efficiency to poor communication, these can be tackled by good monitoring, a smaller team, and the right messaging tools. Some workers are now discovering the benefits of working from home, so they would prefer to do so rather than commute. This will help to empty offices and make setting up a six-foot office, easier. If you have any questions or concerns in renovating your space to fit the new COVID-19 safety guidelines, please contact Planning interiors at 470-545-4906.