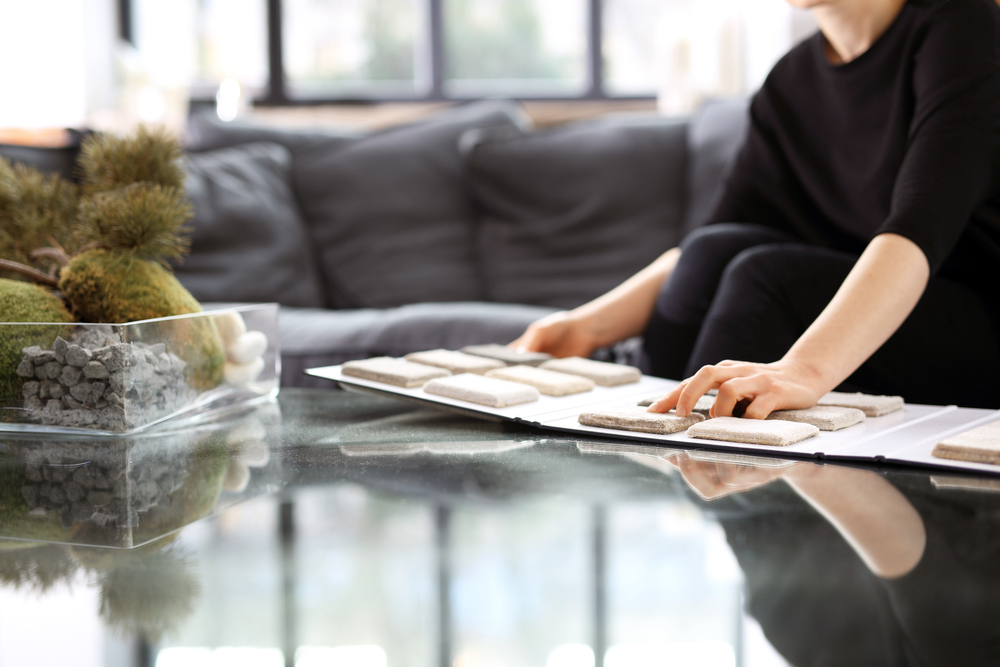 Hiring a commercial interior designer for your office space can seem like an intimidating and daunting task. We're here to give you some pointers on what to look for in a commercial interior designer to ensure you're getting the best service for your space!
Do They Ask the Right Questions?
It's important to know that your commercial interior designer understands your company, space, and what you're looking for in the design. Any seasoned commercial interior designer should know what questions to ask to get the information they need in order to successfully design for your space. These questions could include:
What do you want your space to convey?

This will lead them to understand if you're looking for more of a productive office environment design or a fun, laid-back theme.

What color scheme do you want to work with?

They know you will most likely want to incorporate your brand colors into the design, but any additional colors you want should be stated here.

What are your design goals for each individual space? (Breakroom, conference room, office space, lobby, etc.)
Do They Have A Strong Portfolio of Past Work?
Commercial interior design is a very visual business; therefore, designers' websites should be too. By exhibiting their past work, commercial interior designers are able to show potential clients what they are capable of and demonstrate their unique style.
Do They Have Good Reviews and Testimonials?
In this day in age, online reviews are key to finding reputable businesses that deliver quality work. Any good commercial interior design firm should have some positive reviews from previous clients to back up their work. If they are not readily available on popular review sites such as Google, Facebook or Yelp, feel free to ask them for references from previous clients.
While it's easy to find a commercial interior designer, finding a professional and quality company can take a bit more time. Properly vetting designers and ensuring they are the right fit for your company can make a world of difference in a design job.
Thinking about redesigning your office? Contact Planning Interiors and see how we can take your space to the next level!