While modern design trends like natural lighting and biophilic design are all the rage in the commercial interior design world, there is another design style that has been rising in popularity over the last few years –resi-mercial design.
Resi-mercial design is exactly what it sounds like–a blend of commercial and residential design.
This trend is on the rise for a few reasons, but (as with everything else) the biggest reason is that the pandemic shifted our sense of what a workplace is. So, it's no surprise that the lines between work and home have been blurred and there's a popular growing need to bring the comforts of home into the workplace.
Is resi-mercial office design the right choice for my business?
The simple answer is yes. Resi-mercial office design has taken the commercial interior design world by storm not only due to the shifting definitions of the workplace, but because it's such a versatile style. Interior designers, like our team here at Planning Interiors, love this style since it's so easily malleable to fit most businesses. Think of it this way–businesses who want their clients, customers, and employees to feel at home at their office—which is most businesses we know—will greatly benefit from incorporating resi-mercial office design into their workspaces.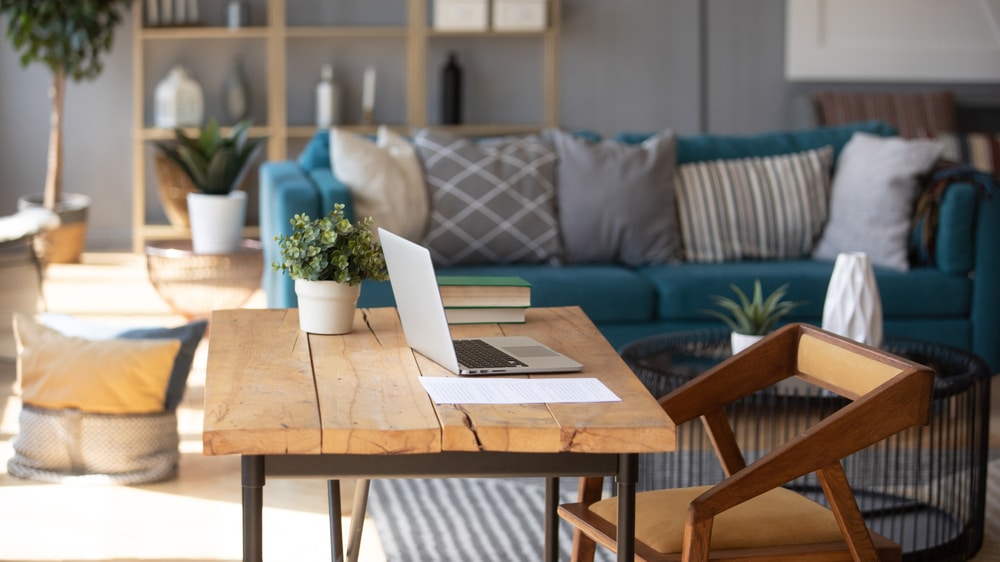 What does resi-mercial office design look like?
If your business is looking to incorporate resi-mercial office design, here are a few key aspects of the style you should consider:
Amenities. Resi-mercial design is all about bringing the feeling of "home" to the office. Thus, it's only natural to find more wellness and productivity-centered amenities in resi-mercial spaces. Some examples are coffee facilities, catering options, and fitness spaces.
Accessories. Abstract paintings and motivational quotes are a thing of the past. For resi-mercial offices, we like to integrate home-like accessories–such as plant-life, rugs, and lamps –to create a warm, welcoming, and positive atmosphere.
Comfort. From comfortable couches to ergonomic office chairs and lounges, furniture pieces should all share three things: style, comfort, and ergonomics.
Natural lighting. Intrusive lighting and harsh fluorescents are a hard NO in resi-mercial workspaces. Instead, we recommend incorporating warm, ambient lighting and natural light.
Premier Atlanta Commercial Interior Designers
If your Atlanta business is looking to transform its interiors with resi-merical design, Planning Interiors can help. With years of experience, a keen sense of style, and excellent communication skills, you can count on our team to surpass your expectations for your business' next interior design project. Contact us now and we can get started.