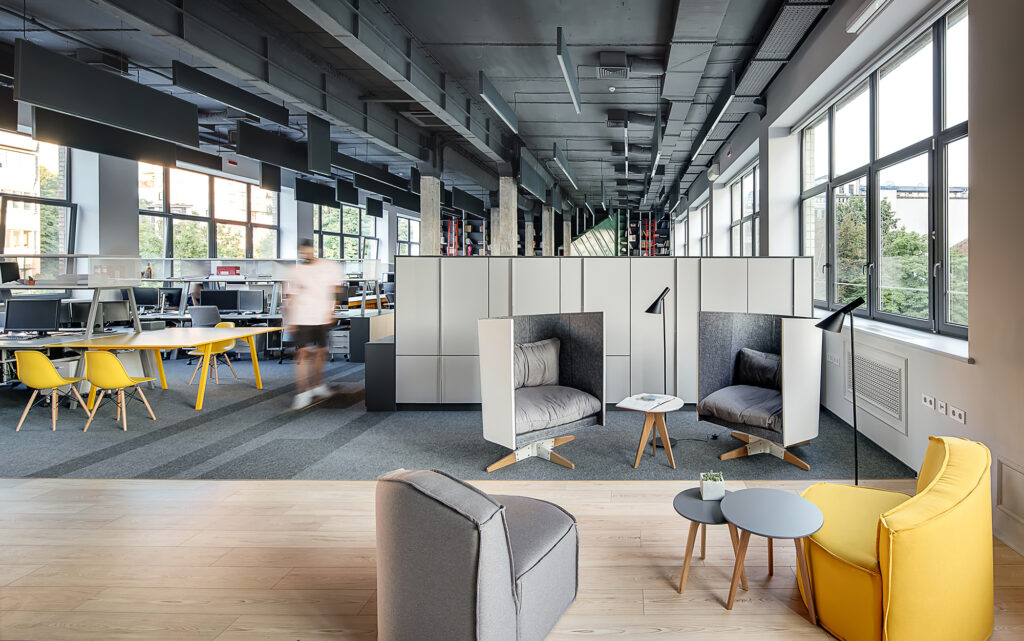 Lofts used to be a very tall, cold, scarcely functional space in commercial buildings. Then the spaces became popular with artists, and quickly became the go-to living arrangement for young professionals and single city dwellers. Lofts have claimed status all over the world, whether it's an authentic tall industrial building or a suspended open space in our own home.
While a loft is just an elevated open space inside a larger area, it could be difficult to decide how to decorate it. Here are some ideas for crafting the dream loft space.
Find a Source of Inspiration
When choosing the direction in which to move forward with decor, we recommend that you forget the idea of "style".  A more rational move would be to look for sources of inspiration. Ideas can be gathered from art, movies, or songs. For example, a room decorated around a central piece of colorful art is a great place to start. Maybe consider filling a loft with greenery and focus on the intent to create a calming and bright room.
Rugs on Rugs
A single large rug in a room might look a little old-fashioned. However, recent trends are sporting a more non-standard decoration approach.
Fill a space with multiple small rugs to enliven and bring color the atmosphere. We recommend that you pay attention to large designs or embroidery and texture to avoid the trend becoming too busy.
Precise Textile Calculations
If high-quality textiles are selected for interior decoration, it's better to measure the precise volume needed in advance. A large supply is required in cases where textiles with a large pattern are chosen. Don't forget to include the fringes and frills in the calculations.
Beige is Not that Bad
In recent years, professional decorators and designers widely agree that the beige palette is a relic of the past. Although such a categorical approach to color preference is not justified. There are a lot of ways you can approach beige colors in interior design, and by mixing them with other textures and colors, you can create a genuinely amazing look.
If you need help decorating your home or office, contact Planning Interiors today at 470-545-4906. We'll help you with your residential or commercial needs in Georgia and Florida.