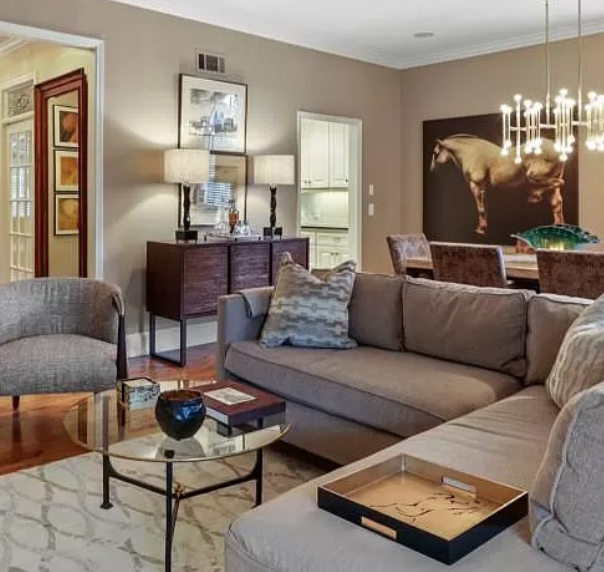 According to a Choice Home Warranty survey, 28% of homeowner respondents chose the living room as the room they placed the most value on. Given that our time is our most valuable resource, and that many of us spend ample time in our living rooms watching TV, reading or socializing, it makes sense that the areas we spend the most time are the most highly valued.
For the purposes of this blog, we focus on living room design accessories that will stand the test of time.
Something Living
Besides proving to yourself that you have a green thumb, incorporating plants into your living room design improves the air quality in your home, softens up sharp corners and lines, and can brighten your mood. For a list of plants to choose from, click here. Just as adding a thick pile rug to hardwood floors softens the appearance of the room, adding variety and texture with plants can break up the sharp lines and hard surfaces in the room. As for how plants help our mood, consider how seeing nature inside has the same relaxation benefits as experiencing it outside.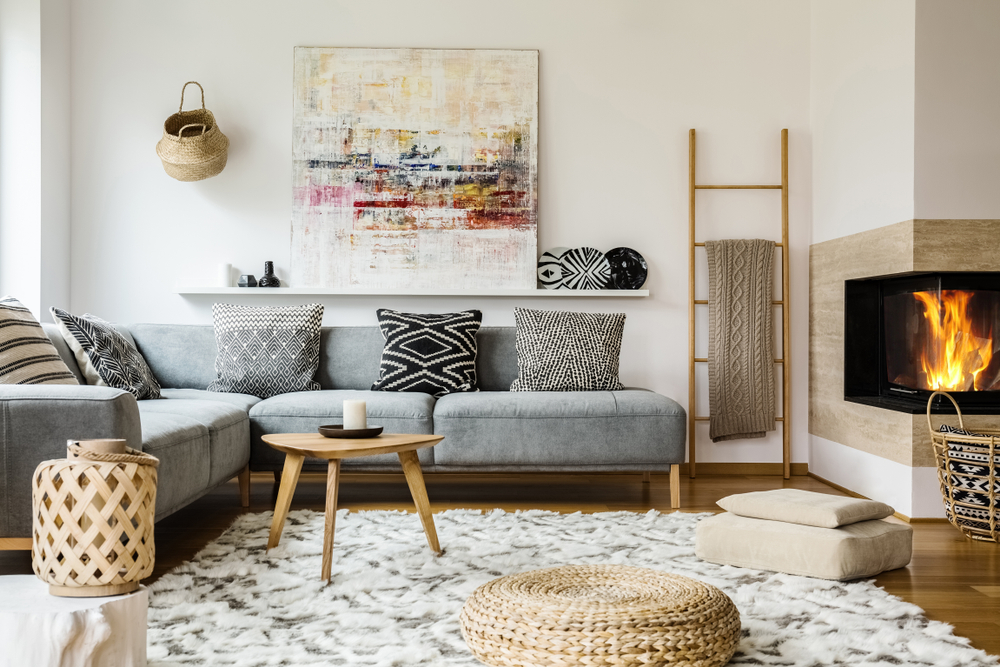 A Rug
Rugs add color, pattern, and texture to your living room, provide a soft space to walk on, and protect your floors. Rugs come in a variety of materials and colors and can become the focal point of a space. Rugs also muffle footsteps and quiet the acoustics in a room. Living rooms are places of relaxation and adding elements to make them more comfortable means you'll want to spend more time there. Finally, rugs protect your floors. If you have carpet or hardwoods in your living room, a rug will help preserve the underlying surface in a high traffic area.
Something Personal
Have you ever been to someone's home without a single personal item and thought, "Does anyone even live here?" or "Are they staging this home for sale?" It's your living room so bring in some pieces that show you've done some living. Whether it's photographs of your favorite vacation spot or your guitar collection, personalization transforms the room from a sterile space to a lived-in living room.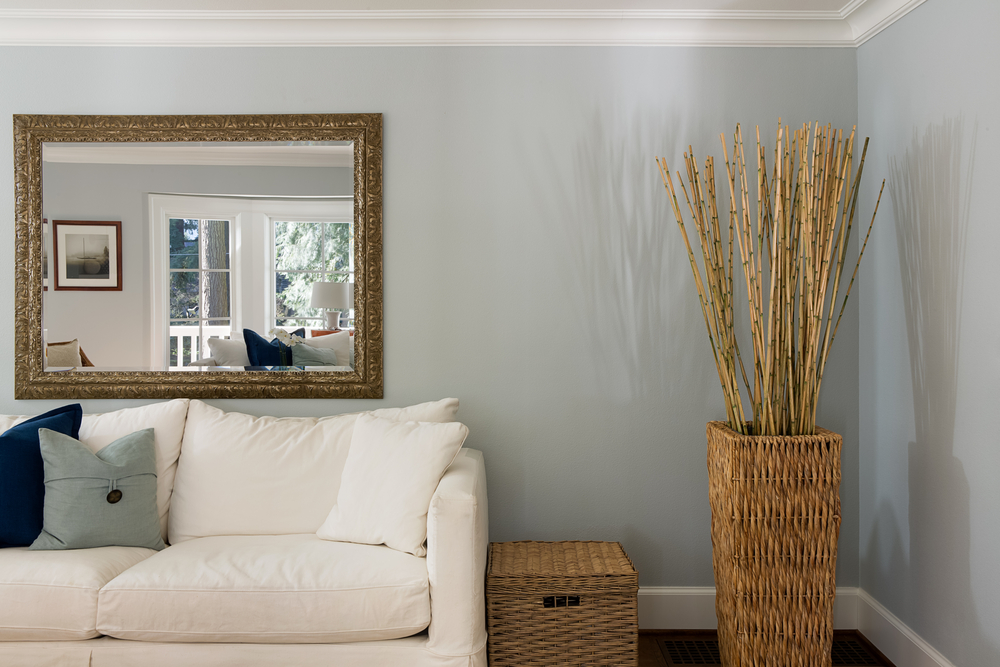 Mirrors
Mirrors should not be relegated to the bathroom when they provide so many benefits in a living room. Mirrors make smaller spaces look larger, lighten up an otherwise dark room, and can make a dramatic impact depending on the size you choose.
Due to light reflecting off the glass of the mirror and back into the space, mirrors have expansive powers when enlarging the space is not an option. If your living room is dark, bringing in a mirror and hanging it directly across from a window, it gives the illusion of another window, brightening up the room.
When choosing a mirror, choose a shape that is the opposite of the room's furnishings. If you have square coffee and end tables, a round mirror will work best.
While a blog post can steer you in the direction of items to enhance your living room, a professional interior designer acts as your personal tour guide by working with you to find your style, selecting pieces that work for your life, and bringing the entire look together. The residential interior design team at Planning Interiors share our expertise with the goal of making your home, as a whole or one room at a time, comfortable, inviting, and reflective of who you are. Give us a call at (470) 545-4906 and let us help you bring your home new life!