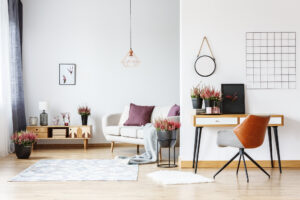 Office design is an integral part of the success of a business. While new technologies are being implemented each year, new trends are being adopted into office spaces. This fluid and ever-changing landscape provides numerous opportunities for new and exciting office designs. The trend toward office optimization is forecasted to increase exponentially and these 5 trends will make the most immediate and significant changes in the future of office workplaces.
Textures
The layering of texture and color brings mood-enhancing elements. Office décor is no longer about cool minimalism, instead, we are seeing the maximization of different textures being introduced to make any office spaces more inviting.
The juxtaposition of vintage and new furnishings is a great way to add visual appeal and cultivate a unique look. Mixing textures like sheepskin or wool with leather also provides an additional element and dimension to your office.
Nature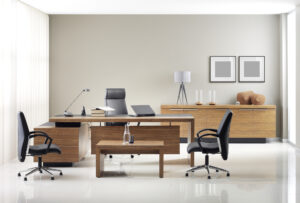 Modern office design is incorporating more natural materials, from wood to natural fibers and live plants. Color schemes are becoming more heavily focused on earth tones such as browns, oranges, greens, and lighter neutral tones to emulate a comforting woodland.
Materials like stone, dark wood, and natural fibers are being used for furniture. Add some faux fur to evoke a luxurious statement and incorporate plenty of plants around the office to keep the air fresh and to add vibrant life and energy.
Comfort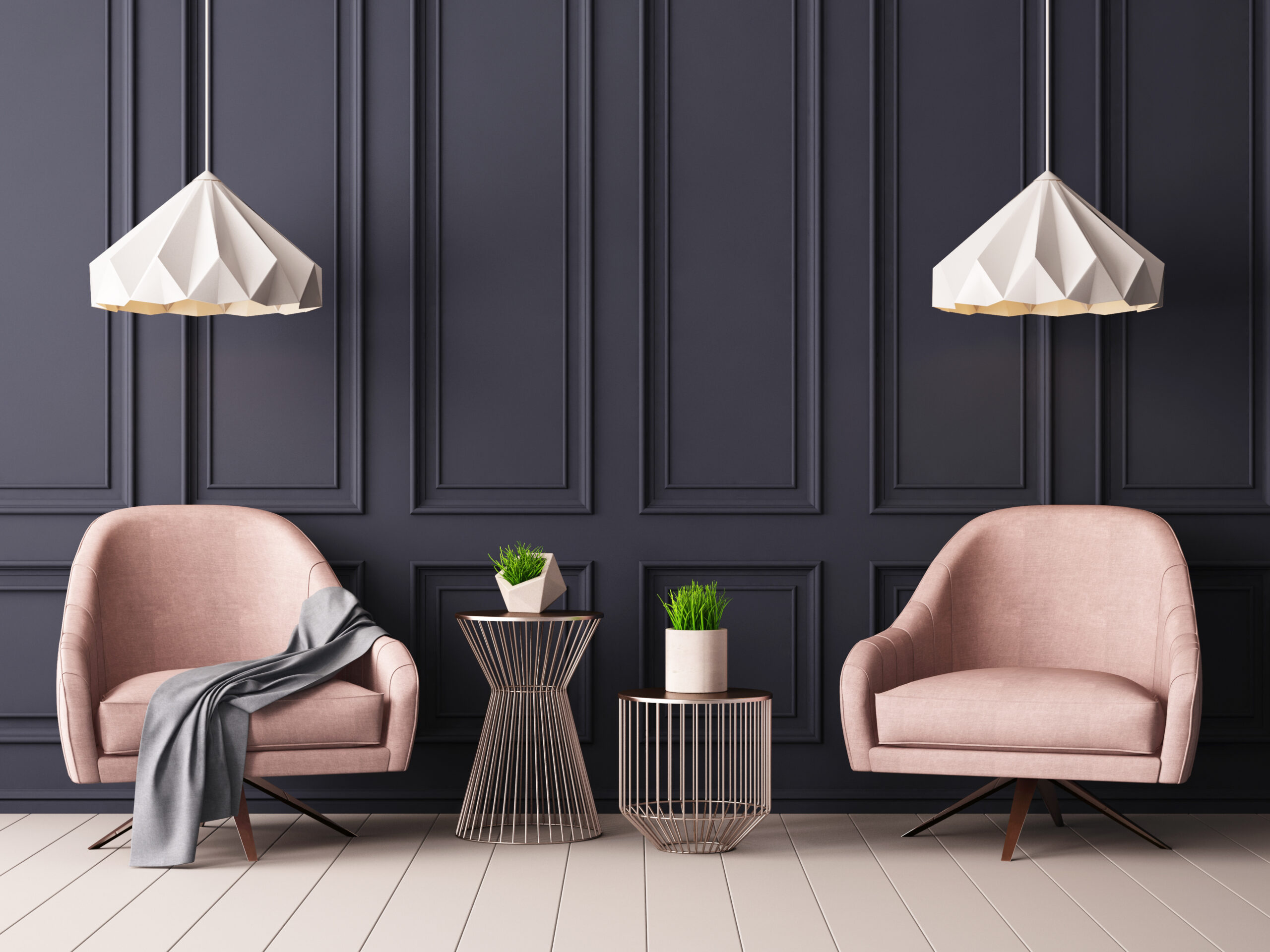 Creating a home away from home in office design allows for an inviting, comforting, and relaxing feel. When an average of eight hours a day is spent at work, creating areas which emulate a considerately designed living room is becoming a popular route.
Low lying coffee tables, comfortable sofas, plants, and soft lighting are a few key aspects to achieve that intimate space vibe. Creating more spaces similar to your home will make all the difference, whether these spaces are used as a place to relax or for an informal meeting.
Metals
Industrial accents are taking offices by storm. Metallics are being featured heavily in the best office design trends. Gold, bronze, and silver tones work well to tie a room together. Metallics are great for small offices as you can add a wow factor with a small change.
Try incorporating some hairpin legs on tables or a metallic centerpiece to bring the room together. You can also add metal wall décor to elevate your space.
Geometric Patterns
Geometric patterns with striking colors add an interesting dynamic to a space while eliminating plain walls. Adding a color-blocked accent wall with bold jewel tones in geometric shapes gives depth and adds a conversation piece to your office. You can also incorporate geometric planters and side tables for a modern, sleek look.
If you're interested in revamping your office space, give us a call at (470) 545-4906 to schedule a consultation! In the meantime, take a look at our portfolio for more design inspiration.