Whatever industry you're in, the importance of your business' reception area cannot be understated. It's the first thing your customers or clients see when they walk into your business and is the physical "face" of your brand.
There are a few interior design tricks you can use that will without a doubt make your reception and lobby area stand out from your competitors – regardless of what industry you're in.
Open Concept Designs are Foolproof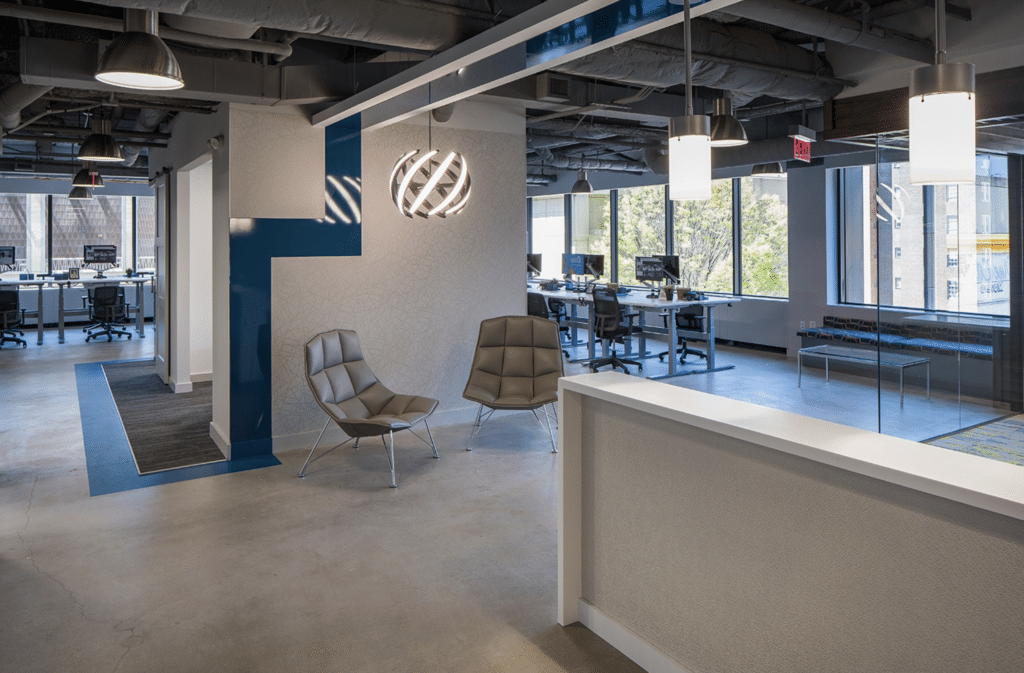 Open concept reception areas are a fail-safe design method your business can use to effortlessly give off a welcoming, friendly, modern, and professional feel to your visitors. Enclosed spaces can easily feel claustrophobic and even cluttered. While there's no need to avoid furniture completely, it is important to strike a balance between a modern, open-area concept and a fully furnished space.
Proper Lighting is A Must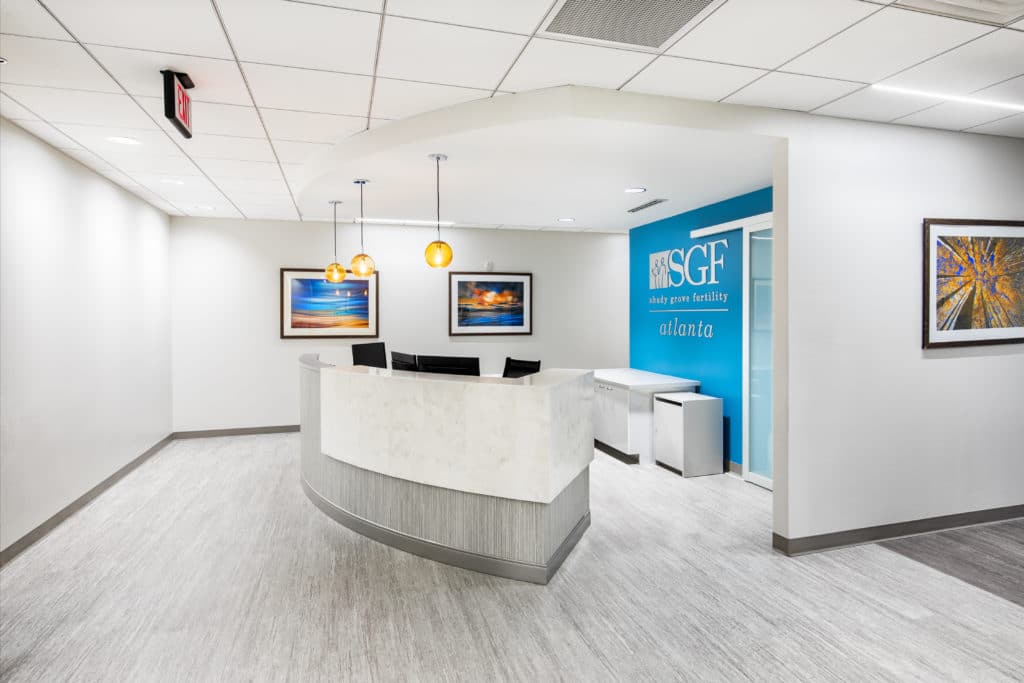 As with any commercial or residential space, lighting plays a pivotal role in bringing the feel of an indoor environment together. We recommend trying to choose soft, warm white lights to give your reception area a warm, personable, and comfortable feel.
Make Sure You Select the Right Colors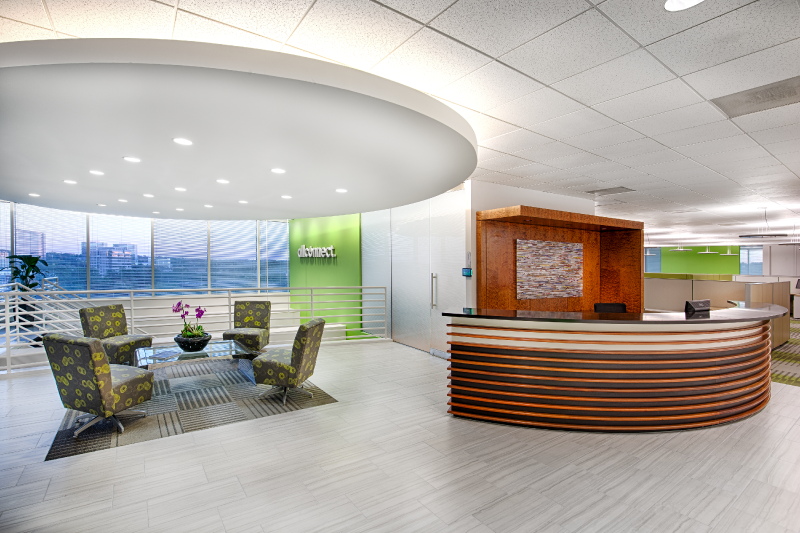 Just like your lighting choices, selecting the right colors for the walls, décor, and furniture of your reception area can heavily influence the space. Colors play a big role in influencing people's emotions, so it's crucial to select shades that simultaneously deliver a positive message to your incoming clientele as well as shades that properly represent your brand.
We strongly encourage businesses to consider incorporating artistic elements to add a little personal flair to reception areas. However, if you'd prefer to add an extra bit of life and color in a more subtle fashion, plant life can be a really calming yet vibrant addition to any reception environment.
Commercial Interior Design Made Easy
There are so many factors to consider when it comes to designing the perfect space for your business to thrive. From the reception area to conference rooms and even the office kitchen, every area has an important role to play in order to make a business truly shine.
If you're looking to re-design your Atlanta business' reception area or if you and your team are ready to tackle a full-scale re-design project, Planning Interiors can help. Not only do we deeply understand the importance of a personalized, strategic approach to commercial interior design, but we have worked with businesses of all shapes and sizes to transform their work environments for the better.
Give us a call at 678.732.3946 or send an email over to danderson@planning-interiors.com to get the conversation started!